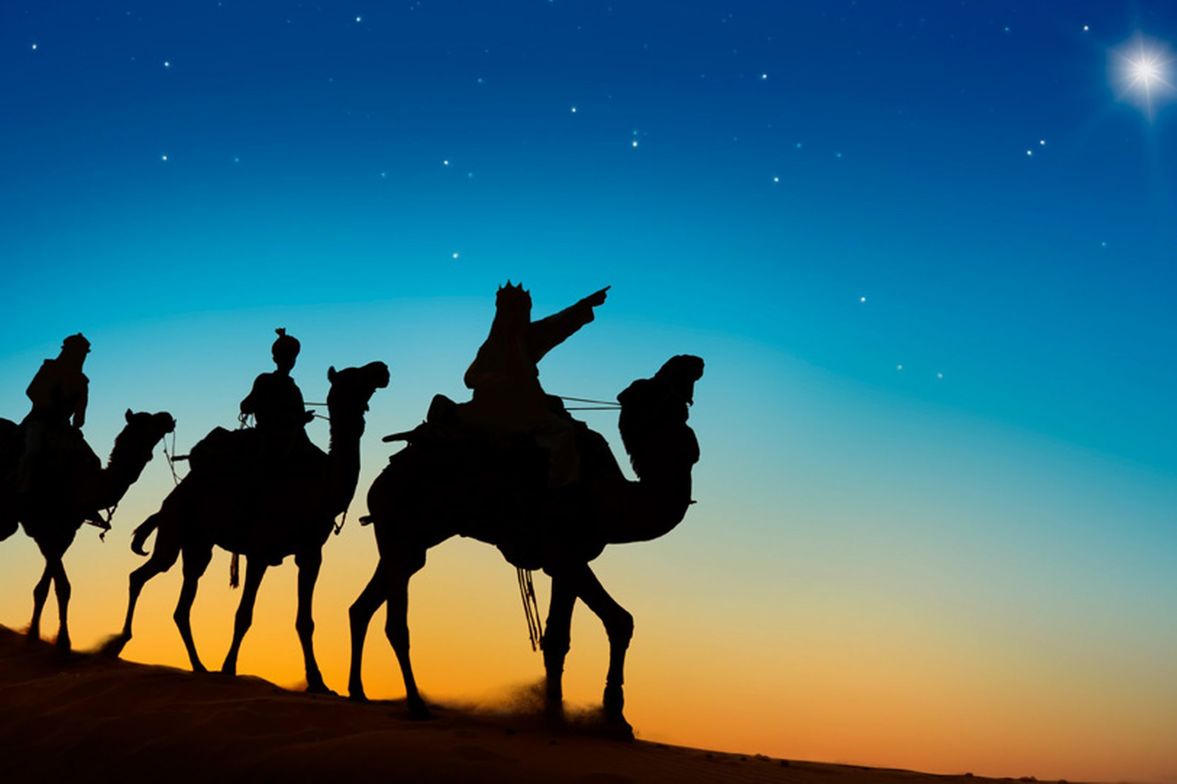 The Blessing of Epiphany
In Christmas we celebrate the birth of Jesus, but in the Season of Epiphany which begins on January 6th, we celebrate the visitation of the Magi to the Christ child and the light of Christ shining out into the world. The Season of Epiphany is about following the light; it's a time to prepare our hearts to be led by God down a new path or in a new direction. You may recall that in the story of the visitation of the Magi, they are told in a dream to return home by a new path. New paths are often both scary and exciting, but we are asked to trust that even when we start on a new path, all the while, we are being led towards home. Though we will make many unexpected turns that will delight and sometimes frighten us, the light never abandons us. In this Season of Epiphany may we reflect on the many instances in our lives when God has called us to turn and go in a new direction; may we remember that always, the light guides us and shows us the way. Speaking of new paths, our beloved Parish Administrator, Tara, has been called onto a new path of her own.


Congratulations & thank-you to our Parish Administrator, Tara Saracuse
We all know that we've had the best Administrator in the world running our church office with smoothness and graciousness. Well, it turns out that we aren't the only ones who noticed! In the wake of Imelda Secker announcing her retirement, I am both delighted and saddened to share with you the good news that Tara has been hired as the Executive Assistant to Bishop Logan. I have been very grateful to have Tara by my side as I've gotten my feet on the ground here as your parish priest, and I have no doubt that she will be an excellent aid and support to Bishop Logan. And since she will still be in the Diocesan family, I'm sure that we will have the blessing of seeing her bright smile now and again. The development of a search team to hire a new Parish Administrator is underway and a Goodbye and Congratulations party is in the works (date TBA). For now we offer our hearty thanks for her good work among us. While we do not know for sure the dates of the transition, we will do everything we can to make the transition smooth for us and for the Office of the Bishop. I have no doubt that the right person will be led to us to step into the role of Parish Administrator here at St. George's. We thank Tara for the many ways she has blessed our community with her gifts and we wish her all the best in her new position.