Watch here for daily updates and resources for journeying together with your kids through Holy Week:
A Holy Week Passport is a way for your family to mark each day of this very special week. Follow this link to print out a daily reading, question and prayer along with a sticker!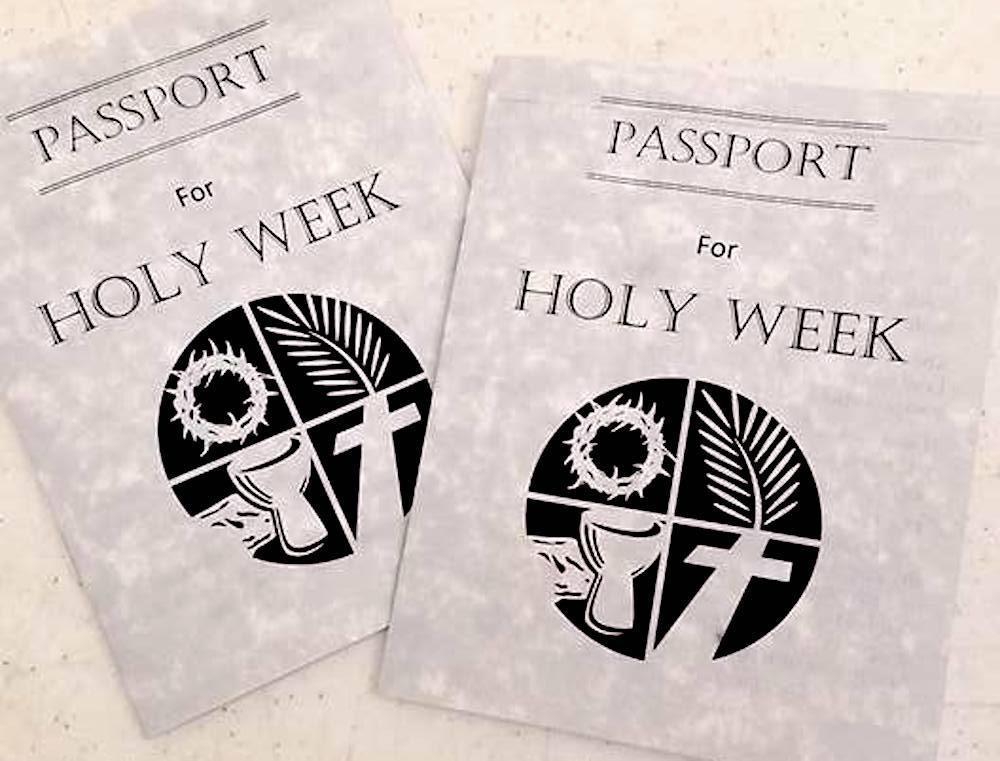 https://buildfaith.org/holy-week-passports/
Daily 'no screen' activities
Credited - Everything is Grace
(everythingisgodsgift.blogspot.com)
Story: Cleansing The Temple (Matthew 21:12-17)
Activity: Build a temple using blocks. This will be a family activity. You can read about what the temple looked like during Jesus' time here. Of course it does not have to look like the temple. It is always best to have your child lead during play.


Story: The Withered Fig Tree (Matthew 21:18-22)
Activity: Make a tree craft.
Go on a nature walk and try to collect leaves, twigs and other things you think might be used. You may do it on a weekend so you'll have all materials prepared on Tuesday.
You will need: some leaves and twigs, white glue and a tree template. Arrange the materials in a tray and invite your child to do the activity after the story. Glue the twigs on the branches of the tree template and then the leaves.
Story: The Plan to Betray Jesus (Matthew 26:14-16)
Activity:
Prepare 30 coins (real or not) and put them in a pouch. Show the pouch as you tell the story. Count the coins with your child after.
Story: The Lord's Supper (Matthew 26:26-30)
Activity: Wash each others feet before dinner. I think it is a wonderful way to remind each other what Jesus commanded us "Love one another." (Read John 13:1-20)
You will need: a small wash basin, a pitcher and a towel.
After a family member washes the feet of the other, continue showing love and affection by hugging and kissing that family member then add 'I love you __'.
Story: Jesus Prays in the Gethsemane (Matthew 26:36-46)
Activity: Go into a garden, any garden to pray and
pray to God amidst nature.
Read the stories leading up to Good Friday, but
try to finish with the Crucifixion at noon.
Maundy Thursday Story with Leslie
Good Friday storytime with Leslie
EASTER SUNDAY
Draw the empty tomb and talk about Easter with your child. This is an excellent recommendation from a St. George's parent:
Easter playdough mats
CLICK HERE for two easter playdough mats to help children explore the Easter Story.